Kennedy to Read in Joyner Library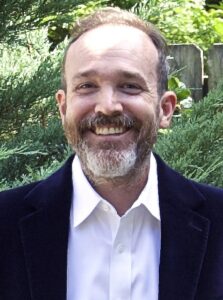 Greensboro poet Terry L. Kennedy will read from his latest book, What the Light Leaves Hidden, on Wednesday, October 25, in Room 2409 in Joyner Library.
Terry L. Kennedy is the author of the poetry collections What the Light Leaves Hidden and New River Breakdown, as well as the limited-edition chapbook Until the Clouds Shatter the Light that Plates Our Lives, selected by Thomas Lux for Jeanne Duval Editions. His work appears in numerous literary journals, magazines, and anthologies, including Birmingham Poetry Review, Cave Wall, Gracious: Poems from the 21st Century South, The Southern Review, and You Are the River: Literature Inspired by the North Carolina Museum of Art. He currently serves as the Director of the Graduate Program in Creative Writing at the University of North Carolina at Greensboro, where he edits The Greensboro Review and the online journal storySouth.