Scholarship
---
---
Books by Faculty
Feminist Technical Communication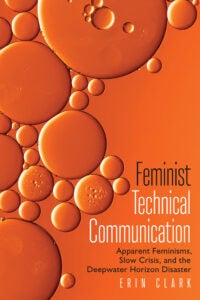 Dr. Erin Clark's monograph was published by Utah State University Press.
Feminist Technical Communication introduces readers to technical communication methodology and demonstrates how rhetorical feminist approaches are vital to the future of technical communication. Using an intersectional and transcultural approach, Erin Clark fuses the well-documented surge of work in feminist technical communication throughout the 1990s with the larger social justice turn in the discipline. The book then theorizes "slow crisis," a concept made readable to technical communicators by apparent feminisms and that can help technical communicators readily recognize and address social justice problems. Clark then applies this framework to the Deepwater Horizon Disaster, making available new crisis-response possibilities.
To find out more about Dr. Clark's book, visit the publisher's website.
---
Night Wing Over Metropolitan Area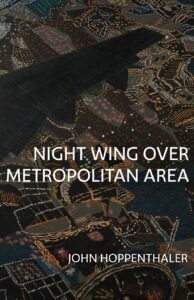 John Hoppenthaler's book of poetry was published by University of Chicago Press
Hoppenthaler's fourth collection gives voice to a hard-earned weariness that acknowledges but resists resignation. As Grammy Award-winning songwriter Rosanne Cash puts it, "Hoppenthaler's attention to the specifics of nature—hummingbirds, Japanese maples, snowfall—are like embroidery, stitched through and holding together the sharp memories and images of loss, longing, regret, and hope." These subtle yet powerful poems assay aging, spirituality, contemporary political concerns, death, the struggles of a mentally ill child, and related marital pressures. In the end, the poems conclude with a sense of resiliency and purpose reinscribed.
To find out more about Hoppenthaler's book, visit the publisher's site.
---
The Connor Project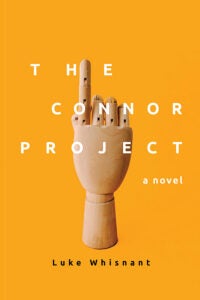 Luke Whisnant's novel was published by Iris Press.
The Connor Project is a novel that chronicles the life and loves of David Connor, a television journalist turned visual artist, over a twenty-year period. At his lowest point—his marriage defunct, his family broken, his career a shambles — Connor lurches zombie-like through his life, looking for something he can no longer name. By turns poignant and wry, funny and bittersweet, The Connor Project will resonate with anyone who has survived heartbreak and earned redemption.
To find out more about Whisnant's book, visit the publisher's site.
---
Searching for Jimmy Page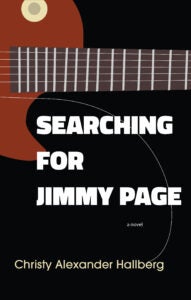 Christy Hallberg's novel was published by Livingston Press.
The unraveling of eighteen-year-old Luna Kane's haunted past begins in the winter of 1988, when her great-grandfather, a self-proclaimed faith healer, claims he hears phantom owls crying in the night. "Them owls, like music. Can you hear the music?" His plea triggers Luna's repressed memory of her dead mother's obsession with Jimmy Page, Led Zeppelin's legendary guitar wizard, and sends her on a pilgrimage from North Carolina to England.  
To learn more about Hallberg's book, visit the publisher's site.
---
Millennials Killed the Radio Star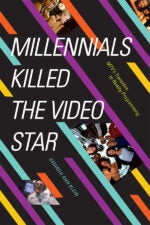 Amanda Klein's new book, Millennials Killed the Radio Star, was published in February by Duke University Press.
Klein examines the historical, cultural, and industrial factors leading to MTV's shift away from music videos to reality programming in the early 2000s and 2010s. Drawing on interviews with industry workers from programs such as The Real World and Teen Mom, Klein demonstrates how MTV generated a coherent discourse on youth and identity by intentionally leveraging stereotypes about race, ethnicity, gender, and class. Klein explores how this production cycle, which showcased a variety of ways of being in the world, has played a role in identity construction in contemporary youth culture—ultimately shaping the ways in which Millennial audiences of the 2000s thought about, talked about, and embraced a variety of identities.
To learn more about Dr. Kelin's book, visit the Duke University Press site.
---
Paris 7 A.M.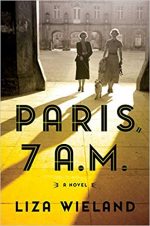 Liza Wieland's new novel, Paris, 7 A.M., was published June 11 by Simon and Schuster.
The acclaimed, award-winning author of A Watch of Nightingales imagines in a sweeping and stunning novel what happened to the poet Elizabeth Bishop during three life-changing weeks she spent in Paris amidst the imminent threat of World War II.
Poignant and captivating, Wieland's Paris, 7 A.M. is a beautifully rendered take on the formative years of one of America's most celebrated—and mythologized—female poets.
To find out more about Dr. Wieland, visit the Simon and Schuster page.
---
Curricular Innovations: LGBTQ Literature and the New English Studies

Dr. Will Banks' latest book, Curricular Innovations: LGBTQ Literature and the New English Studies, (co-edited with John Pruitt) has just been published by Peter Lang.
Where others have explored the teaching of LGBTQ literature courses, Curricular Innovations: LGBTQ Literatures and the New English Studies explores the impact that queer writers and their works are having across the broader undergraduate curriculum of English departments, as well as beyond those department spaces. This collection offers a practical intervention into conversations about the purposes and places of LGBTQ literatures by making good on the challenges that queer theories have posed to higher education over the last forty years.
To read more about the book, please go to the publisher's site.
---
Conferences hosted by ECU English
---
Publications Housed in the Department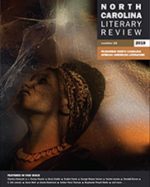 The North Carolina Literary Review is published annually at East Carolina University, with additional funding from the North Carolina Literary and Historical Association. NCLR has won numerous awards and citations, including five awards from the Council of Editors of Learned Journals: Best New Journal in 1994, Best Journal Design in 1999 and 2010, Parnassus Award for Significant Editorial Achievement in 2007, and the Phoenix Award for Significant Editorial Achievement in 2014. NCLR publishes poetry, fiction, and creative nonfiction by and interviews with NC writers, and articles and essays about NC literature, history, and culture. Individual subscriptions are $15 annually or $25 for two years. For information, visit the North Carolina Literary Review. The NCLR is edited by Margaret Bauer.
---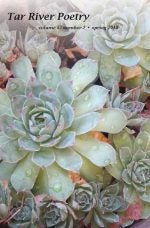 Tar River Poetry recently celebrated its 20th year with a "best of" retrospective, reprinting poems from the past forty issues. A nationally ranked magazine of verse (the Dictionary of Literary Biography listed it as one of the top ten poetry magazines in the country), TRP publishes interviews, reviews, and poetry by emerging writers as well as Pulitzer Prize and National Book Award winners. Past contributors include William Stafford, Sharon Olds, Leslie Norris, William Matthews, Louis Simpson, Betty Adcock, John Logan, A. Poulin Jr., Paula Rankin, A.R. Ammons, Carolyn Kizer, Albert Goldbarth, Patricia Goedicke, and many others. Subscriptions are $12 a year (two issues); $20 for two years (four issues). For more information, visit the Tar River Poetry website. Luke Whisnant is the editor of TRP.
---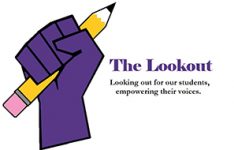 The Lookout is a journal of undergraduate research and creative writing dedicated to showcasing the writing prowess of students from all disciplines at East Carolina University. This journal includes research papers, literary analysis papers, poems and creative writing from various students in different disciplines at East Carolina University. The Lookout is edited and published by students in ENGL 3870, Introduction to Editing and Publishing and is advised by Dr. Donna Kain.